31 Aug

What is a minute book and do I need to have one?

By: Dave Lucenti

Published: August 31, 2018

This is one of the most common questions I get asked by clients. It's a fair question. Clients are busy running their business and the thought of keeping a minute book up to date is not likely at the top of their to-do list or at all.

So what is a minute book and what are your obligations as an owner of a company to keep it current?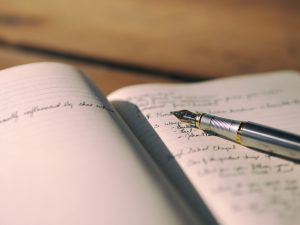 Simply put, a corporation's minute book serves as the official record of the corporation's activities.  Essentially, the minute book should document all material corporate transactions that affect and involve the corporation.
All corporations in Ontario and Canada are required by legislation to prepare and maintain an up to date minute book pursuant to the Ontario Business Corporations Act (OBCA) and the Canada Business Corporations Act (CBCA), respectively.  The OBCA states that the following records must be kept at a registered office or other location (lawyer's office) in Ontario as designated by the corporation's directors:
The articles and the by-laws and all amendments thereto, and a copy of any unanimous shareholder agreement known to the directors;
Minutes of meetings and resolutions of shareholders;
A register of directors;
A securities register;
A register of transfers; and
Copies of all notices.
In addition to the records described above, a corporation must also prepare and maintain:
1. Adequate record keeping requirements; and
2.Records containing minutes of meetings and resolutions of the directors and any committee thereof.
Whether you are registered provincially or federally, and no matter what size your business is, you are obliged by law to hold an annual meeting of shareholders. However, sole shareholders who want to avoid meeting with themselves can sign annual resolutions instead of holding an annual meeting.
The corporation is legally required to record many other transactions in the minute book.  These include the appointment and resignation of directors and officers, changes in the registered office address of the corporation, the addresses of directors, officers and shareholders, and issuances and transfers of shares.  It is also required to file notices with the government when there are changes in the directors or officers of the corporation or to their addresses, or in the registered office of the corporation.
Why should your corporation's minute book and records be kept up to date?
Whenever there is a legal obligation, there are possible consequences of not complying with it.  They may come in any combination of government-imposed penalties, adverse tax consequences, private law suits and the interruption of the corporations business.  Failure to hold shareholder meetings or to maintain the minute books accurately can have a range of consequences, which may include:
The corporation could be in default of mandatory government notice filings, which could result in the cancellation of the corporation's charter for non-compliance;
Expose the corporation to a significant fine or penalty;
The corporation may undergo an audit by the Canada Revenue Agency;
Directors being subject to monetary penalties for non-compliance, failure to maintain proper corporate records and attend to government filing requirements;
Delays in any of the following:

Responding to tax inquiries and requests by the Canada Revenue Agency;
Answering questions or concerns by shareholders regarding the corporate actions and decisions made by directors; and
Finalizing important transactions;

More time and legal fees spent on attempting to gather and compile past corporate documents relating to the corporation such as valid share issuances and transfers, approval of material contracts, changes of directors or officers, etc., which should have been properly documented in the minute book;
Former directors being held accountable for certain actions taken by succeeding directors (in the event resignations are not properly documented);
Difficulties for succeeding directors to gather the corporation's past history, which can result in inability to rectify past corporate acts.
The benefits of having your lawyer, (preferably Dooley Lucenti), maintain, update and store your minute book include:
The minute book will be stored safely so it does not get misplaced, destroyed, or end up in the hands of someone who should not be privy to its contents'
The documents will be accurate and compliant with the law; and
Updates will be completed in a timely fashion.
So, if you are an owner of a company and ever wondered about that dusty old book in the corner of your office or, you don't believe your company's minute book is being properly maintained, give us a call and we would be happy to get your minute book up to date.